Try
Documentalist
, my app that offers fast, offline access to 190+ programmer API docs.

On main page I list already connected storage services and bookmarks. Before they were in a single list:

Now I separated them into 2 lists: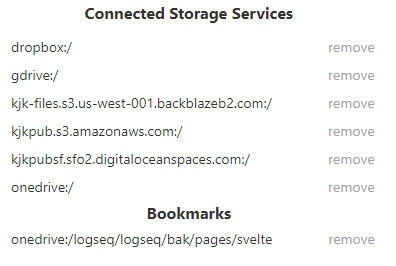 I think it's better.
Did more work on BackBlaze support. They support s3 API but it's unclear if all buckets support it. I have an old bucket that doesn't list s3 endpoint for API calls.
So I'm adding support using their native API, which seems quite pleasant.